December, 2013 archive: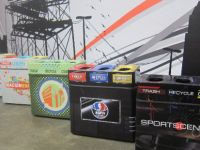 Fitting nicely into the "yes, we wrap anything" category are these eye-catching waste bins recently wrapped for ESPN.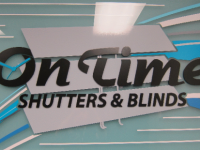 Iconography Studios is proud to have designed, produced and installed this stunning lobby sign for On Time Shutters and Blinds located in Los Alamitos, CA.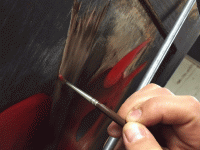 James Naccarato, co-founder and Creative Director at Los Alamitos-based Iconography Studios, will unveil his first piece of new work in almost three years at CoproGallery located at Bergamot Station Arts Complex in Santa Monica. The exhibition, "Naughty or Nice" runs December 14, 2013 – January 4, 2014.