Iconography Studios is a full-service company that produces outdoor, vehicle and wearable marketing tools for companies Nationwide. Our design studio, custom sign manufacturing, and vehicle wrap experts bring together over 50 years of experience in design and project management, the two critical skills required to deliver best-in-class products.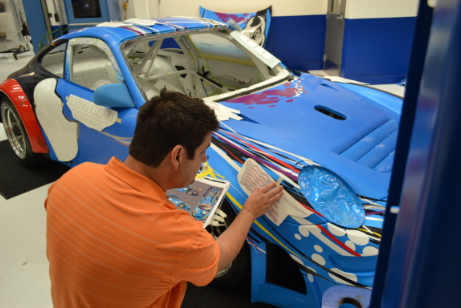 When you chose to work with Iconography Studios you can rest assured that your project will be managed expertly and professionally from beginning to end.
Our customers include small business owners from the greater Long Beach, Los Angeles and Orange County areas, as well as larger regional and nationwide businesses.
They know that working with a highly professional and creative company that consistently delivers top quality results is the smart choice. Click here to view a list of projects and testimonials from our broad range of clients.
The Iconography Studio Full Service Difference
Understanding Your Needs
We meet with you offsite or at your site location to understand your marketing, budget, and technical needs to analyze steps that need to be taken to create signs, vehicle wraps or apparel that effectively conveys your message.
Project Management
We are committed to providing optimal services to our clients. Each project is managed with attention-to-detail, efficiency and white glove service to ensure that your project runs smoothly every time.
Concept & Design
Our team brings together creativity, precision, and technical know-how to produce signs, environmental graphics, vehicle wraps, and custom apparel that supports your marketing that reflects your image and ultimately brings you more business.
Fabrication
There are many ways to produce any sign, display, or vehicle graphic, and the material options are almost limitless. Our expert team will create a customized solution that matches your project criteria.
Permitting
We work with your local municipal planning department to ensure both your design and signage meet city codes. We also facilitate the permitting process.
Installation
Proper installation is key to achieving maximum longevity from your sign or vehicle wrap. Our Expert installers are 3M certified.