Frequently Asked Questions About Vehicle Wrapping
What is a vehicle wrap?
A vehicle wrap is a cost-effective moving billboard. It is basically a big adhesive decal printed with your company's advertising and then applied directly to your vehicle.
Why should I wrap my vehicle?
The effectiveness of a car wrap or vehicle wrap is an unparalleled marketing impact. Industry analysts, researchers and trade representatives have researched the effectiveness of mobile billboards. Outdoor Advertising Magazine said that outdoor mobile media billboards have a 97% recall rate, and 96% of survey respondents thought mobile advertising is more effective than traditional outdoor advertising. Click here to learn more…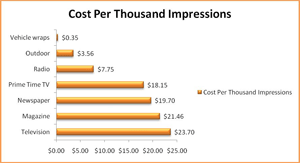 With an Iconography vehicle wrap you're getting your message to thousands of potential customers a day. However, there's no junk mail/spam filter for vehicle wraps, there's no pop-up blockers, and you don't have to click on a message to view it. You can't turn it off, fast forward or change the channel. You can't throw it in the garbage or hang up on it! Also, with a wrap lasting anywhere from 3-5 years, you are purchasing the most cost-effective advertising. Did you know a vehicle wraps costs on average only $1 to $1.75 per day per vehicle?!
Why should I choose Iconography?
At Iconography, we are experts in the design, manufacture, and installation of vehicle wraps. You can rest assured that with Iconography you are investing in a quality wrap that will withstand the elements for years. Here are the reasons our clients trust us with their vehicle wrap investment:
Experience: Iconography is a member of PDAA, and

is a Feller's Certified Wrap Provider.

Our installers hold 3M Endorsed Vehicle Graphics 4-Star ratings and/or are graduates of the Oracal Professional Wrap Academy. We have wrapped thousands of vehicles including all types of vans, fleet vehicles, race cars, aircraft and more.

In-house Control: our designers, fabricators and installers work on the same in-house team, thus ensuring a seamless transition from design to fabrication to installation. This ensures our commitment to delivering only the best top quality product.

Insurance: we have the appropriate liability insurance to cover your vehicles while they are in our care, custody and control.

Most importantly…attention to detail. We work hard to continuously deliver excellent results to our customers, and our primary measure of success is our high level of returning customers and their referrals. We are not satisfied unless YOU are completely satisfied.
Will a vehicle wrap damage my vehicle's paint upon removal?
Generally, no. When applied and removed by a professional installer, a vehicle wrap will not damage your car's factory paint, as long as it is removed within 5 years of installation. We have even wrapped rental cars and then removed the graphics prior to returning the vehicle to the rental agency. We do not recommend applying graphics to aftermarket paint job for short term projects, as the graphics will most likely pull paint and/or clear coat when they are removed from aftermarket paint. Removing wraps from painted plastic bumpers can also be tricky and may lift the paint upon removal, as the paint does not adhere to plastic as well as it does to metal. As we cannot guarantee the condition of the paint when it was applied to the vehicle, Iconography is unable to warranty any wrap removals against potential paint damage.
What is a wrap made of?
Wraps are made from pressure-activated adhesive-backed vinyl – which is a fancy way to say they are big stickers or decals. Most wraps are digitally printed onto this vinyl, and then laminated with a clear film that provides protection from the sun and other elements. Window wraps can be printed on opaque material just like vehicle wraps, which blocks all visibility in or out of the window. Perforated window film has small holes throughout, allowing for safe visibility on vehicles. On buildings, the perforated film allows those inside of a building to see out through the wrap, yet restricts visibility on the graphic side of the material.
Can you wrap anything other than a vehicle?
Yes. We can wrap walls, buildings, windows, storefronts, instruments and machinery. Providing that the surface to wrap has enough adhesion for the vinyl, a wrap is possible.
How long does it last? Is there a warranty?
We provide both short and long term wraps. Short term wraps are appropriate for campaigns lasting up to 18 months. Long term wraps are durable for up to 5 years depending on your geographic region and how well you take care of the wrap and keep it clean. Graphics on good vehicle grade vinyl with a vehicle grade laminate should not fade' crack' or peel. There is a limited manufacturer's warranty on materials. As these are custom projects, all warranty information specific to each project is included on all formal estimates and order forms.
What type of vehicles can be wrapped?
A car wrap can turn even the most ordinary vehicle into an eye-catching mobile billboard. Vans, trucks, SUVs, sedans, compact cars and even motorcycles, airplanes and boats can be wrapped.
Are there alternatives to wrapping my entire vehicle?
Absolutely! If you are not yet ready for a full-wrap, consider a partial wrap that includes a few digitally printed decals combined with vinyl lettering on the hood, sides and the tailgate that will fit your advertising budget. We can provide vinyl decals, magnetic signs, bumper stickers and window decals to convey your company logo, contact information and advertising message at a very good price. Our clients find that advertising on cars using these methods is still effective, without having to go the full car wraps route.
Is financing available?
Yes! We accept Visa, MasterCard, Discover, American Express and checks. If you plan to purchase or lease a new car and have it wrapped, we can work with your dealership to include the price of your wrap in your car financing. We also have lease financing available for full wraps as low as $99/mo. Call us to learn more 562-424-4353.
My wrap was damaged in an accident. Can you repair it?
Yes! We can easily re-print the section(s) of your wrap that needs to be repaired, and re-install. Often times, you won't even be able to detect the patch job. We can also work with your insurance company if you are filing a claim for the repair work.
Can I use my own artwork and pictures?
Yes! We will be happy to utilize your existing artwork and designs, provided they are high enough resolution to be reproduced at the size required for your vehicle wrap.
What if I don't have my own artwork?
No problem. Our art department will work with you to design a custom wrap that is both visually appealing and an effective marketing tool.
How soon can I have my vehicle wrapped?
Once we have your approval on the final art design, we can typically have your wrap installed in 1-2 weeks.
How long does it take to wrap my vehicle?
A full wrap on a standard car or truck will take three full business days. A partial wrap will take less time. We prefer to have your vehicle in our shop for three days to ensure a perfect application. Only this way can we guarantee our installations against lift, bubbling or peeling for up to one year.
Bottom line – HOW MUCH DOES A VEHICLE WRAP COST?
We've put graphics on cars at prices ranging from $250.00 to OMG YOU SPENT WHAT ON THAT WRAP??!! So, we are confident we have a solution for just about everyone. As each job is custom, it is difficult to quote flat rates without knowing details about the project. But we know that doesn't help you plan a budget. So, below is some information we've put together to help educate people on the costs associated with vehicle graphics and wraps – we hope this helps you – if not, please give us a call – we are happy to discuss your specific needs. A full wrap on a standard car or truck generally costs between $2000.00 and $3000.00. Matte black or other color change wraps start in the low $3000 range. Pricing depends on 3 main factors – material, design and installation.
MATERIAL: The amount of material required depends on the size of the vehicle to be wrapped. A mini-cooper requires much less material than a large SUV.
DESIGN: If you have a design in mind, already have all of the elements or artwork available, and just need our team to lay them out in the correct vehicle template, then the costs are much less than if you need full scale design concept from scratch. Either way, we can help.
INSTALLATION: The installation time is primarily determined by the type of vehicle to be wrapped – a square box truck with no rivets is much easier and faster to wrap than a Ferrari or Lotus with many compound curves. We can generally install a simple box truck wrap in one day, whereas a full matte wrap on an exotic car may take 5 full days. Also, certain complex designs with overlays that require additional design time can also impact installation time. Prices will reflect accordingly.
A great alternative to the full vehicle wrap is a partial vehicle wrap. Most partial vehicle wraps on standard cars and trucks cost between $750.00 and $1800.00. If these prices still seem out of reach, don't worry, we've put great graphics on vehicles starting as low as $250.00 – so we can work with any budget. Give us a call today to find out exactly what your vehicle wrap will cost.